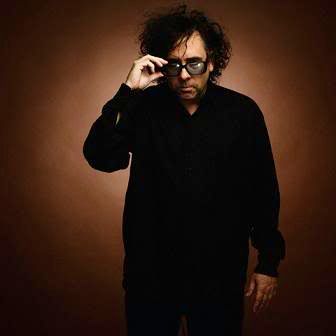 I'm one of those people who actively avoids watching trailers to a movie.

Sure, they're a good resource for answering the age old question "What's it about?" but there's other ways to understand a synopsis without having the excitement blown for you in the space of 80 seconds.

Trailers seem to be a miniature movie in themselves and because of this, I believe they show waaaay too much.

This is why I flat out refuse to watch any trailers for Tim Burtons latest adaption 'Alice In Wonderland', set to hit Oz in 2010.

Amongst other exciting installments heralding a new decade, this visual feast is one of the most anticipated.

Featuring Burton's signature style of jaw dropping cinematography and animation, the film stars Johnny Depp, Helena Bonham Carter and Anne Hathaway, aswell as Aussie actress Mia Wasikowska playing Alice. Basically, it's a winner.

In light of its impending release, I've steered clear of YouTube, IMDB and Google images, determined not to have the novelty and surprise spoiled from overexposure.

Instead, I've spent the past week reacquainting myself with the filmography of the wired-haired wonder himself, Tim Burton, and even read through two great books on the side.

Anyone who's ever loved the classics like Edward Scissorhands and the Nightmare Before Christmas, would get a giddy little thrill from discovering the ideas behind their symbolisms.

I highly suggest either 'Burton On Burton', edited by Mark Salisbury and 'The Films of Tim Burton' by Alison McMahan as they're both a fantastic insight into each film from conception to creation.

Indulging in my Burton Bonanza, this week I watched;

Batman
Batman Returns
Beetlejuice
Big Fish
Charlie and the Chocolate Factory
Corpse Bride
Edward Scissorhands
Mars Attacks!
Nightmare Before Christmas
Sweeney Todd: The Demon Barber of Fleet Street

You'll notice I omitted Batman Forever. This was merely only produced by Burton, who admits he had very little to do with its creation as he was busy filming Ed Wood at the time.

If you get through all of these and you're still craving a Burton fix, I'd be a bit concerned. Still, be sure to hit up Ed Wood, Planet of the Apes, Sleepy Hollow, Pee Wee's Big Adventure and Burton's infamous short film, Vincent.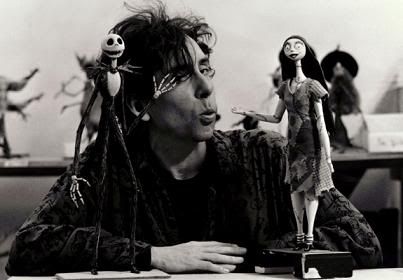 Burton has come a long way from drawing cute animals like Disney's 'Fox and the Hound' by forging his own distinct, enviable style into the hearts of millions.

So on yer bike!
Pop down to your nearest Blockbuster and ask for Burton!